News Barometer
June 2008 • PHP, mySQL, WordPress
News Barometer is a local weekly newspaper in the Florida Keys. The redesign of their web site provides a cleaner interface, direct weekly publishing via a content management system, and access to archived editions. The content is managed through WordPress, normally a daily blogging software, which has been customized and themed to show articles in a weekly format to match the print publication. Recently the site has undergone a slight redesign to make it more responsive to mobile devices & smaller resolutions.
Site: newsbarometer.com
---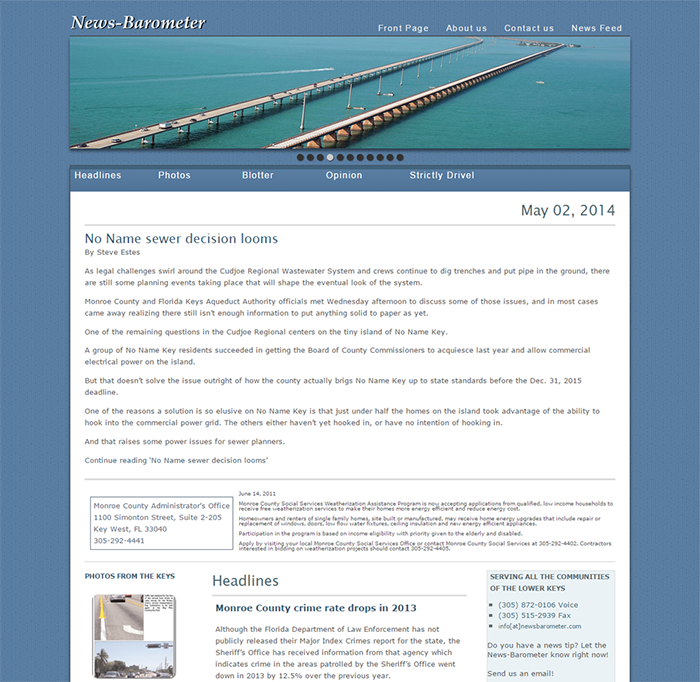 Front Page
---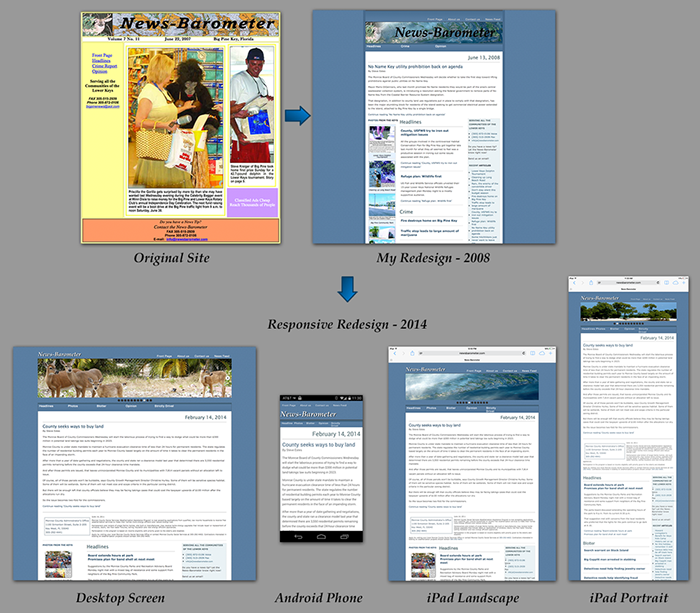 Site Design Progression
Adam Romig
I am a full-stack developer located in the American Midwest. I occassionally write about development, new things I've learned, and matters that are important to me. Feel free to contact me or find me on social media.