Meep 2016
July 2014 • PHP, mySQL, WordPress, Photoshop
This is a fun mock campaign web site featuring my son's stuffed sheep, Meep. Content management is through WordPress. Graphics & photographs created and/or manipulated using Adobe Photoshop.
Site: penguin-geek.org/meep2016/
---
Meep 2016 Front Page
---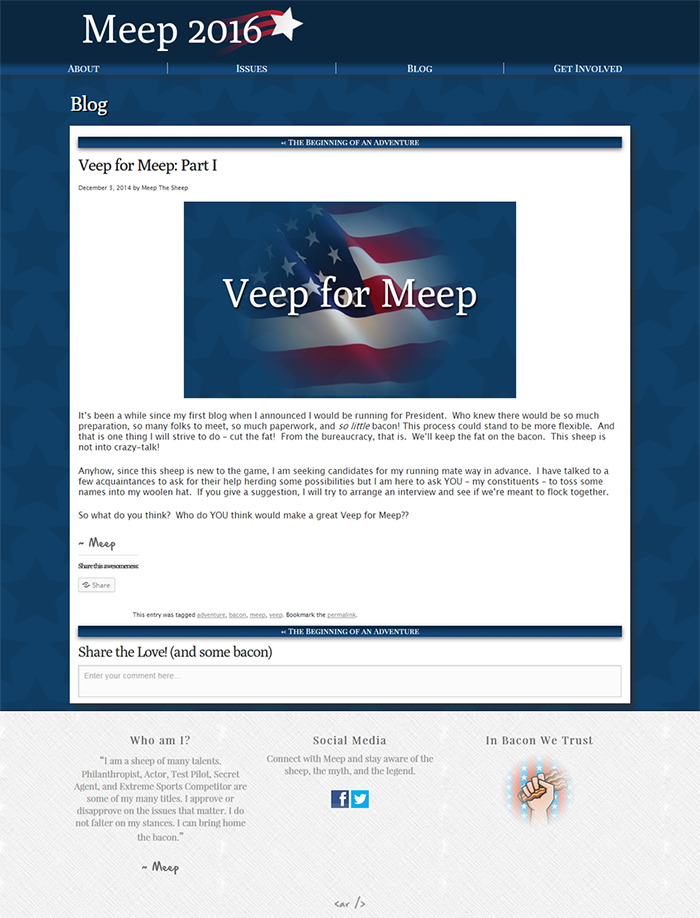 Meep 2016 Blog
---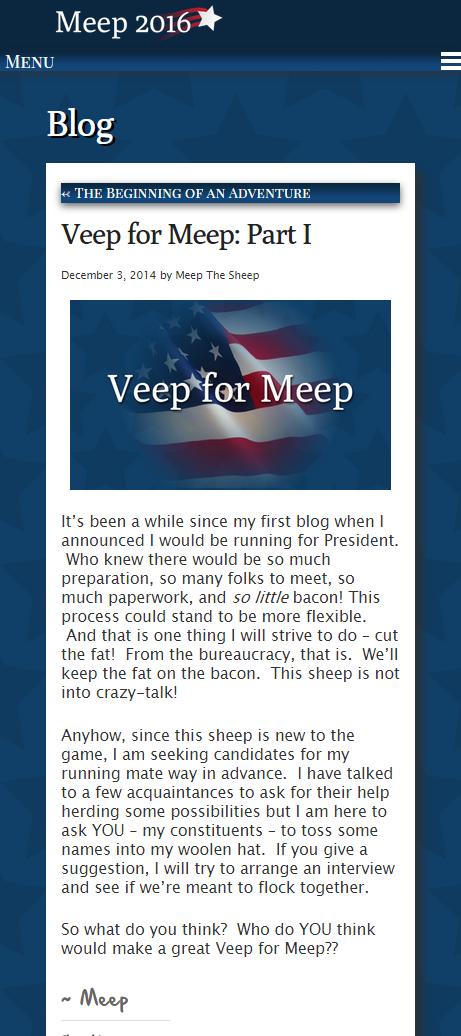 Meep 2016 Mobile Layout
Adam Romig
I am a full-stack developer located in the American Midwest. I occassionally write about development, new things I've learned, and matters that are important to me. Feel free to contact me or find me on social media.