About me
Hello! I am a full-stack developer located in Dayton, Ohio, with years of various programming experience. I enjoy making web sites, applications, and scripts to make my team's and customers' lives easier.
I began learning about programming from a young age, delicately typing BASIC and machine language code from Compute! magazines into my dad's Commodore 128. From there I was learning QBasic, Pascal, and C++ in my teen years. I started writing HTML in the late 90's and kept a broad interest in web development throughout my adult life.
I have an Associate's Degree of Applied Business from the University of Toledo, majoring in Programming & Software Development, but a good portion of my current web development knowledge is self-taught.
When I'm not coding, I am making other things. I enjoy cooking and baking cakes for birthdays, special occasions or just for fun. I also a board member for the Wayne Music Club, a non-profit that helps our high school band programs, so a good portion of my free time goes to assisting in concessions, their web site, parades, and taking photos.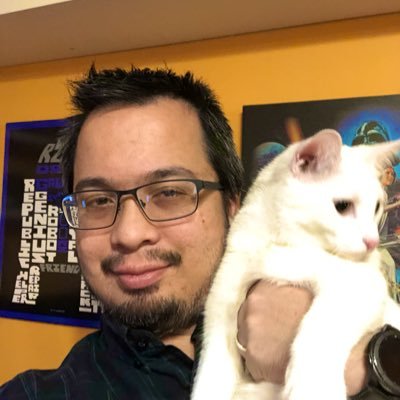 What I know
I have a range of skills that I have learned over my career, both out of necessity & curiousity:
Client-side: HTML, CSS, and JavaScript/ES6+
Server-side: PHP, C#, and SQL
Operational: Web servers, database structure, & build tools (e.g. git, npm)
Scripting: Bash, PowerShell
I also come from a support background so customer service, troubleshooting issues, coordinating logistics, and finding solutions are second nature to me.
What I'm working on
I am currently developing within the ServiceNow platform, working on my assigned service requests, incidents, and stories. There's something new to learn every day!
I am currently learning about ServiceNow and its various channels for development and user interaction. I've used the platform for many years as an ITIL user and there is still a lot for me to learn.
Contacting me
Feel free to follow me at the social sites below or send me an email.